Are you doing enough to be accessible?
How to be more accessible on social media
Are you doing enough to help everyone access your content on social media?
It is very important to do all that you can, to ensure your content is more accessible. This is because it gives everyone, (no matter who they are) the opportunity to interact with your content. It makes it easier for those with disabilities and it helps your audience to feel like they have been seen from your brand as you're communicating their needs.
But how can you do this on your social media?
Check out my top tips below…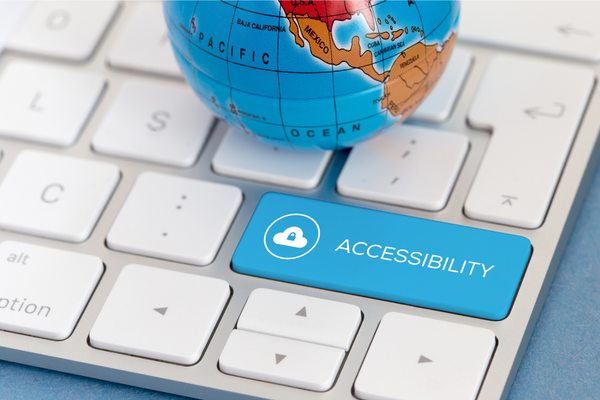 6 ways to be more accessible on your social media posts:
1. Adding Alt Text to all images
These are words to explain what the photo is.
On Facebook you can add this after you have posted. Click on the photo within your post, click the 3 dots at the top right, then click edit alt text. Here you can see what Facebook has automatically generated and change if needed.
On Instagram this can be done in the advanced settings on your post before you post or you can also add them in after you have posted by clicking on the 3 dots at the top right of your post, edit post, then edit alt text (at bottom right of your photo).
2. Use clear fonts
If you're adding text onto your photos, make sure it is simple and easy to read. If you're unsure you could always ask friends first, to get another view point. If most say it's hard to read or isn't clear enough then you may need to rethink you font style.
3. Add image/video description in the caption
This is a quick description to explain your photo/video. Add your description at the bottom of your caption and then add your hashtags. It doesn't need to be long, just quickly explaining what the photo/video is and any words that you have added.
4. Include captions within videos
This can be added in your settings and Instagram has a sticker for captions on your stories too. This helps those that have hearing difficulties and also helps those that may be watching the video on mute.
5. Use Camel/Pascal Case hashtags
This is where each word used in your hashtag has a capital letter, so it is easy to read. For example, #BlossomTreeSocial
6. Limit the use of emojis
Each emoji has its own unique description so those that have screen readers may find it confusing to understand your caption/bio if you use lots of emojis. Limit your amount, try keeping them to the end of your caption and at bottom of your Instagram Bio.
As you can see from my bio, I only use one to showcase how to find my website with one emoji: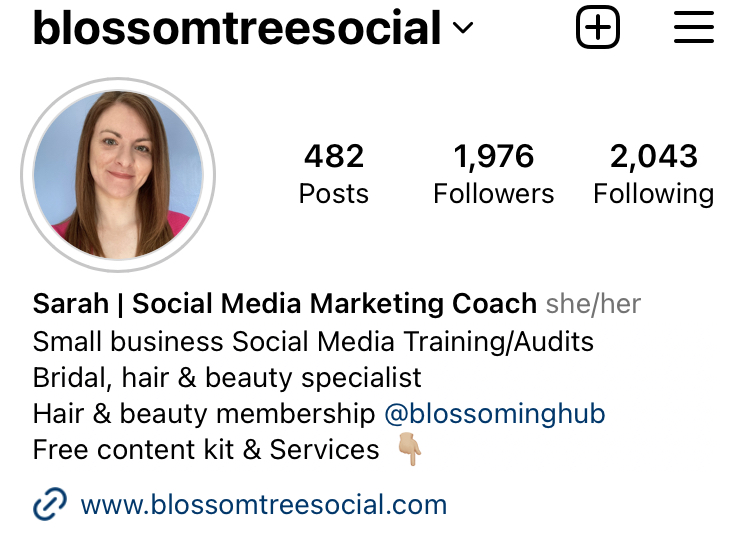 You can also ensure you're been more accessible within your business too, by checking the following.
Business accessibility for clients:
Easy parking and welcoming entrance
Wide pathways, ensure they are clear (no clutter)
Wheelchair accessible restrooms
Reachable, usable and well-lit interiors
Ensure staff are more aware and responsive
Be more mindful
Have a quick review of your business and social media to see if improvements can be made to ensure you're been more accessible to keep your work space, a safe and welcoming place for all clients.
---
Blossom Tree Social